Dwight Hipp, Registered Financial Representative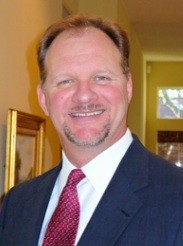 We are an independent financial services firm with 30 years experience in insurance and investments. We help people prepare for their future or plan for specific financial goals.
We are patient and thorough in finding the right solutions for businesses, families and individuals.
This article offers ideas to help investors focus on strategic decisions rather than react emotionally to the latest market news or movements.

Cyber attacks and loss of data can be devastating, so businesses should be proactive about addressing this risk.

Discover how qualified charitable distributions work and why they may now be more valuable than taking a tax deduction.

A discussion of the measures being taken by the federal government to support workers, businesses, financial markets, and the economy in these trying times.
A balance sheet summarizes your assets and liabilities and reveals your net worth.

Calculate the rate of return you would have to receive from a taxable investment to realize an equivalent tax-exempt yield.

This Cash Flow Analysis form will help you weigh your income vs. your expenses.

Compare the potential future value of tax-deferred investments to that of taxable investments.