Dwight Hipp, Financial Advisor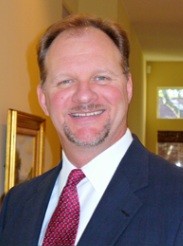 We are an independent financial services firm with 30 years experience in insurance and investments. We help people prepare for their future or plan for specific financial goals.
We are patient and thorough in finding the right solutions for businesses, families and individuals.
One change made by 2017 tax legislation, a new way of measuring inflation, may have a significant effect on individual taxpayers over the long term.

An investor's personal situation should be considered when assessing his or her risk tolerance.

Younger baby boomers may be facing a more challenging retirement landscape than older members of the generation, according a recent survey.

Businesses and governments are exploring blockchain applications as they seek to improve transparency, increase productivity, and reduce costs.