Dwight Hipp, Financial Advisor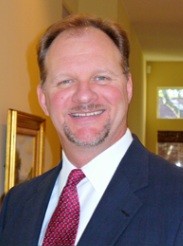 We are an independent financial services firm with 30 years experience in insurance and investments. We help people prepare for their future or plan for specific financial goals.
We are patient and thorough in finding the right solutions for businesses, families and individuals.
Universal life and variable universal life insurance have risks and potential benefits, including a death benefit with a tax-advantaged savings element.

ETFs have some attractive features that set them apart from mutual funds, but there are also cost and risk factors to consider.

A discussion of some specific cybersecurity threats and tips to help small businesses protect their interests from hackers.

A discussion on the initial public offering (IPO) process, recent trends, and investment risks.