Dwight Hipp, Financial Advisor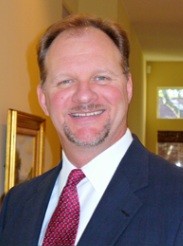 We are an independent financial services firm with 30 years experience in insurance and investments. We help people prepare for their future or plan for specific financial goals.
We are patient and thorough in finding the right solutions for businesses, families and individuals.
ETFs have some attractive features that set them apart from mutual funds, but there are also cost and risk factors to consider.

Seven classic quotes about investing from successful investors, economists, and other insightful thinkers.

An overview of Section 529 savings plans, including their traditional use for college saving and the new rules for K-12 tuition.

A glimpse into how blockchain might impact businesses, and a warning for investors to heed the risks associated with blockchain investments.
Calculate the rate of return you would have to receive from a taxable investment to realize an equivalent tax-exempt yield.

This Cash Flow Analysis form will help you weigh your income vs. your expenses.

Will you be able to afford nursing home care?

How much can you afford to pay for a car?