Dwight Hipp, Financial Advisor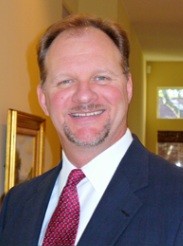 We are an independent financial services firm with 30 years experience in insurance and investments. We help people prepare for their future or plan for specific financial goals.
We are patient and thorough in finding the right solutions for businesses, families and individuals.
Even if you and your spouse have separate retirement accounts, you may still be able to craft a unified savings and investment strategy.

Explore an overview of rules and tax consequences for 401(k) plan hardship distributions and other early withdrawals.

ETFs have some attractive features that set them apart from mutual funds, but there are also cost and risk factors to consider.

Find out whether a testamentary trust, living trust, or special-purpose trust can benefit your family.
How much can you afford to pay for a car?

Use this calculator to estimate the federal estate taxes that could be due on your estate after you die.

Compare the potential future value of tax-deferred investments to that of taxable investments.

This calculator can help you determine whether you should consider converting to a Roth IRA.