Dwight Hipp, Financial Advisor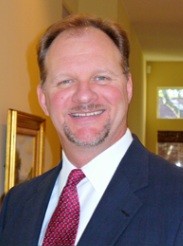 We are an independent financial services firm with 30 years experience in insurance and investments. We help people prepare for their future or plan for specific financial goals.
We are patient and thorough in finding the right solutions for businesses, families and individuals.
Four financial numbers that you should understand (and that could potentially improve your financial situation).

Indexed annuities offer potential for gain when the market is rising while helping to protect principal during a downturn. But they are not appropriate for every investor.

Looks at some of the reasons behind the big declines in emerging markets, and how these developing economies might affect U.S. investors.

The relationship between oil prices and GDP growth has become more complicated in recent years due to the expanded U.S. presence in the global oil market.
How much do you need to save each year to meet your long-term financial goals?

Estimate the annual required distribution from your traditional IRA or former employer's retirement plan after you turn age 70½.

How Long Will Your Funds Last?

Use this calculator to determine whether you qualify for the different types of IRAs.