Dwight Hipp, Financial Advisor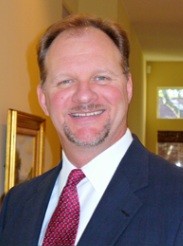 We are an independent financial services firm with 30 years experience in insurance and investments. We help people prepare for their future or plan for specific financial goals.
We are patient and thorough in finding the right solutions for businesses, families and individuals.
Even if you and your spouse have separate retirement accounts, you may still be able to craft a unified savings and investment strategy.

Considering investing in preferred stocks? This overview examines the risks and potential benefits.

Explore three types of powers of attorney and find out how a living will can supplement a durable POA for health care.

Financial scams aimed at businesses are on the rise. See which potentially costly schemes owners and employees need to look out for.
Estimate how much would remain after paying income taxes and penalties if you took an early distribution from a retirement plan.

This calculator is designed to help you attach a dollar figure to your life's work.

A balance sheet summarizes your assets and liabilities and reveals your net worth.

Calculate the rate of return you would have to receive from a taxable investment to realize an equivalent tax-exempt yield.